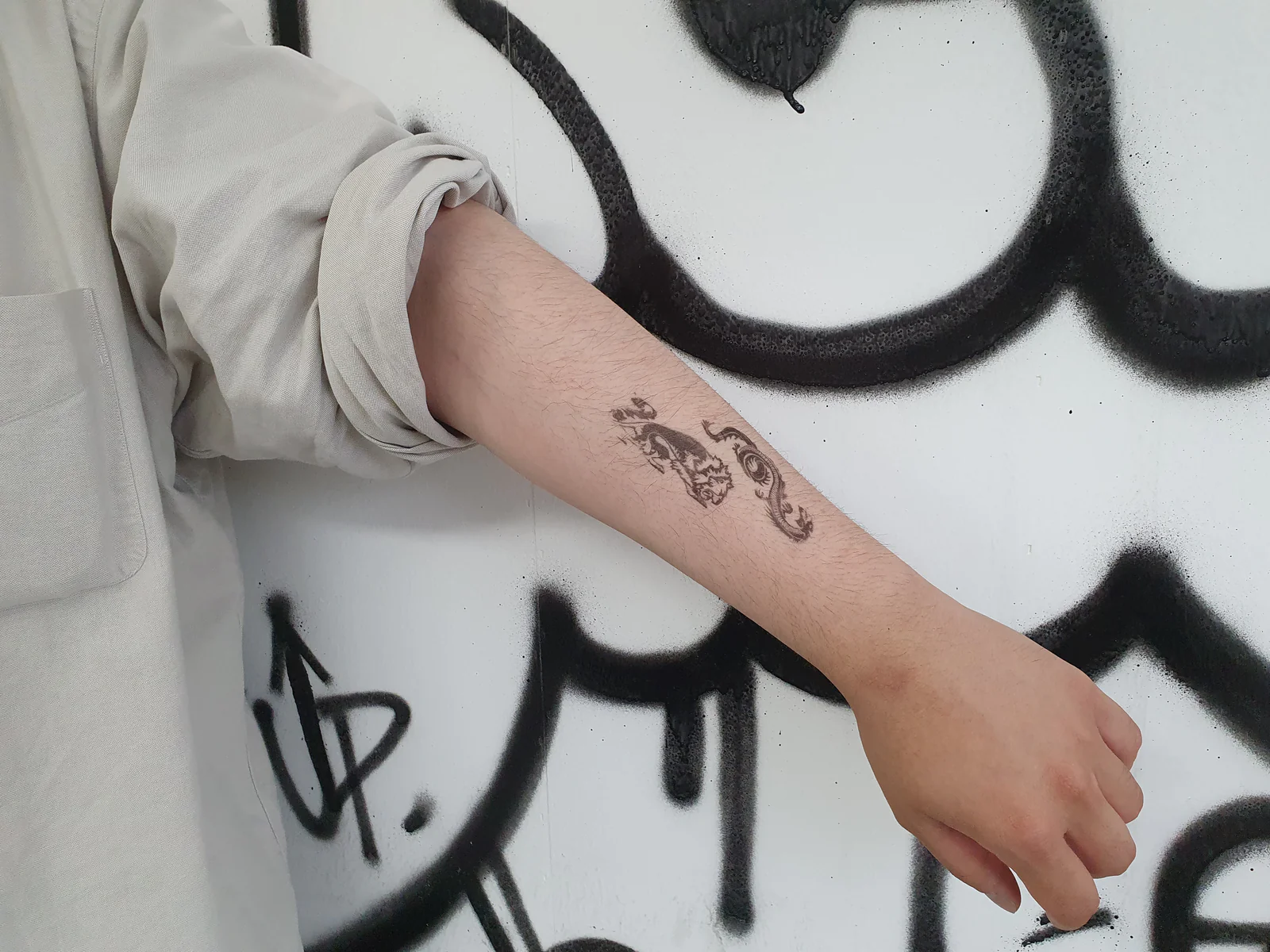 Dragon has been a symbol of masculinity and majesty for centuries with a history dating back to the ancient Europe and China. Many who are looking for more masculine-leaning tattoo designs often pick dragon tattoo designs for a regal look.
Here at Prinker, we have dragon tattoos for women and men in a huge range of art styles so you can pick one according to your preference!
Have you ever noticed the difference between the two types of mythical dragons, the Eastern '龙 long' dragons and Western dragons?
Eastern dragons have a characteristic snake-like appearance with tiger paws and deer antlers. They are typically 'water spirits' known for summoning rain, bringing prosperity to the lands. In ancient China, the dragon design was only reserved for the Emperor's robes and could not be worn by commonfolk- without societal restriction these days, enthusiasts love dragon tattoos for their aesthetics and symbolism.
Check out these few Eastern dragon tattoo ideas available for download in our Prinker Content Platform
Design by PrinkerAZ

On the other hand, you might be more familiar with Western depictions of the dragon, usually evil and breathe fire like the iconic Smaug from The Hobbit, terrifying creatures with spines, rough scales and bat-like wings.

Western dragons are found in Slavic and Russian myths, depicted as malevolent creatures in illustrations from the Middle Ages. Fantasy novels and TV shows often include them as villains guarding a secret treasure that the main character is looking to retrieve! You may recognise these dragons from the popular TV show Game of Thrones (design by Prinker Korea, available in Prinker Content Platform).
This 3-dragon tattoo design is simple and suitable for the collarbone or forearm.
Design by Pixabay

Tribal dragon tattoos are common symbols of balance and strength, common placements include the chest and arm area. Love working out? Show off your bicep dragon tattoos at the gym!

Design by 마씨

Temporary dragon tattoos are popular amongst Prinker users, often placed on the arm, forearm and the chest. It could also be a part of your sleeve extending from shoulder to wrist for extra ferocity. There are many available dragon tattoo designs both uploaded by users and Prinker alike with different aesthetic styles depending on what you prefer.

Tattoos available in our library range from minimalist, simple dragon tattoos like the following.
Design by Prinker Korea

...to immensely detailed images like the following: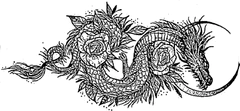 Design by katy

...to graphic cartoon styles like this!
Design by M_Ink

All the designs mentioned above are available for free in our Prinker Content Platform.

If you already own a Prinker device, get the Prinker App to start prinking these designs on yourself or your friends:
Download Prinker app for iOS
Download Prinker app for Android

With our Prinker Temporary Tattoo Printing Device, all you need is one swipe to print them on your skin. Now you can get the fiercest dragon tattoo sleeve of your dreams without worrying about the pain and the regret (since it is temporary).

A typical medium-sized permanent dragon tattoo could cost about $300 while more intricate designs could be worth thousands of dollars. If you're still unsure about such commitment, temporary tattoos are perfect if you only want to show them off at a certain event.

The ink used in our Prinker devices is registered with FDA VCRP and EU CPNP. Our high quality, cosmetic grade ink is non-toxic and cruelty free - so the kids don't have to miss out on having a tattoo of their favourite dragon!

Gain access to a growing library of tattoos now. Get Prink'd!