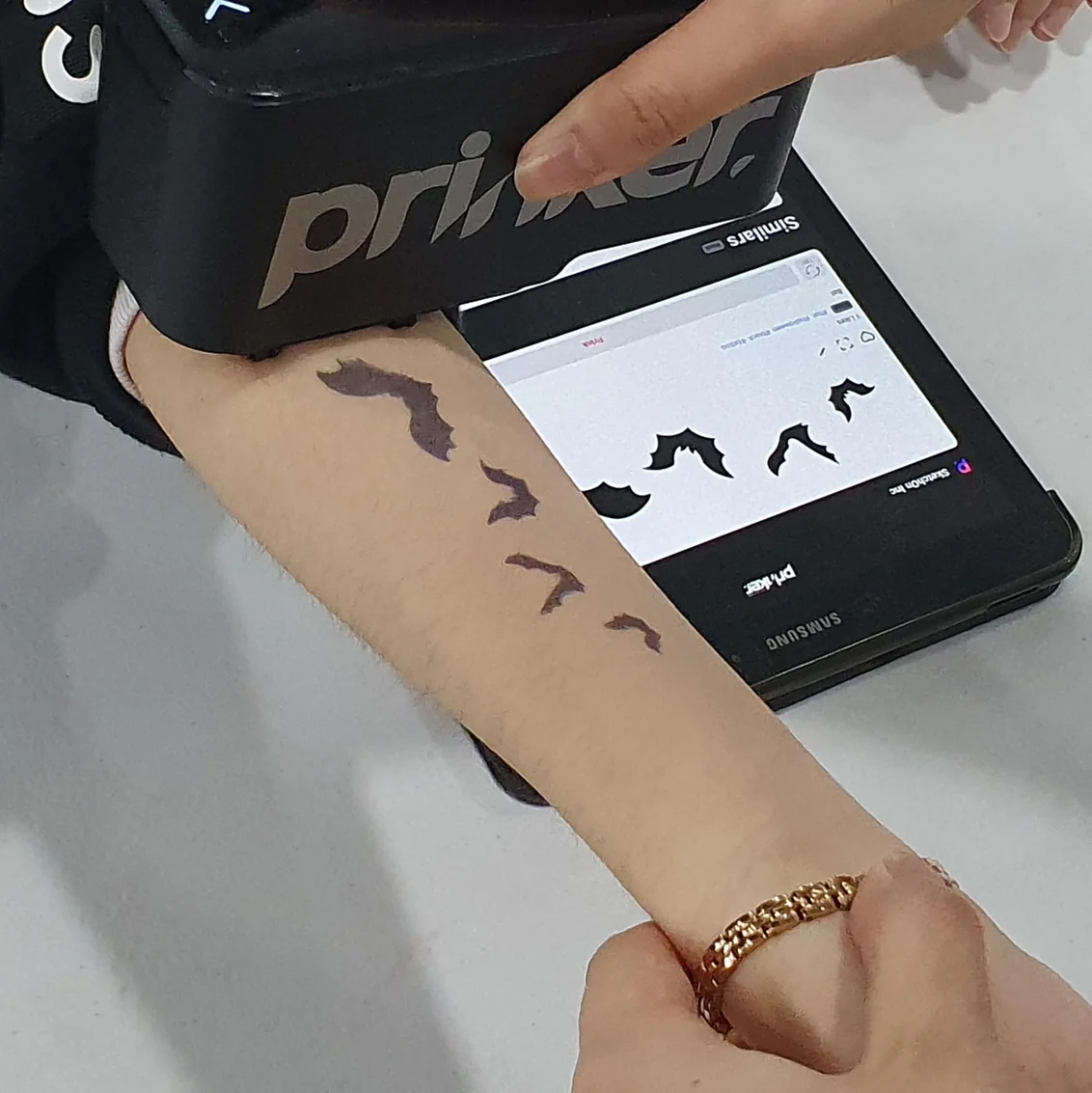 Spooky season's here! The weather's cooling, the leaves are turning golden and it's time to dust off your spooky decorations. With such cool, iconic symbols for Halloween, who could resist getting a few Halloween temporary tattoos to show off at your next party? Read the rest of the article for some Halloween tattoo ideas from our very own Prinker Content Platform now!

Halloween traditionally falls on the 31st of October. It has a long history dating back to the ancient Celtic Samhain festival when people wore costumes and lit bonfires to ward off ghosts. Then, Pope Gregory III designated the first of November as All Saints Day, so the night before became known as All Hallows Eve, later evolving into 'Halloween'. Dressing up has become a major part of this celebration with people going full-out, putting on fake tattoos and elaborate outfits to mimic their favourite characters.

What sort of designs should you look for? Common Halloween motifs include pumpkins, bones, skulls, skeletons and spider webs which all make for awesome temporary tattoos.

If you're looking for something fierce, perhaps to complement a fearsome costume, here are a few skull designs ranging from simple to intricately detailed.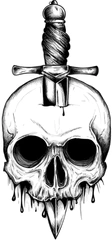 Design by Prinker Korea
Get creative by merging several designs with Prinker's Temporary Tattoo Printing Device to form the look that you need. Usually drawn on the hand using henna, temporary skeleton tattoos have gotten a rise in popularity these past few seasons. Prinker now offers a quicker alternative by instantly printing from our digital design archives!
Bone design by Prinker Korea
Prefer creepier themes instead? Try spider and cobweb temporary tattoos!
A creepy yet romantic design by Prinker Korea
Classic spider design by Prinker Korea
What's Halloween without a Jack-o-lantern? Carved pumpkins are a yearly Halloween tradition with an Irish touch that recently got very popular in the US too! It is usually lit inside and believed to ward off evil spirits. If you're merely looking for a Halloween-themed temporary tattoo design, perhaps a pumpkin will suit you!
Design by M_Ink
Even if you've got your eye on a specific design you love, you might only want the tattoo for the weekend parties. We've got your back- Prinker's temporary tattoos would work well to accessorize your outfits for the weekend without the permanence of a real tattoo- so don't be afraid to even experiment with Halloween-themed face tattoos!

Our temporary tattoos are waterproof and last up to 3 days, until you take a shower. If you have children around, this is a great alternative to face painting as our ink is FDA VCRP and EU CPNP-registered, which is non-toxic and safe to use.

If you already own a Prinker device, get the Prinker App to start prinking these designs on yourself or your friends:
Download Prinker app for iOS
Download Prinker app for Android

Come check out our growing Prinker Content Platform of temporary tattoo designs now! Happy Halloween!