Get the party started! Prinker is the perfect secret weapon for bachelorette parties of every size and shape, adding an unforgettable bit of fun to an already special day.Portable and fast for wherever the party is, customisable for your tastes and your party and carefully designed so everyone can use it, the Prinker temporary tattoo platform is the ideal way to liven up the evening. Get yours today and get tattooing!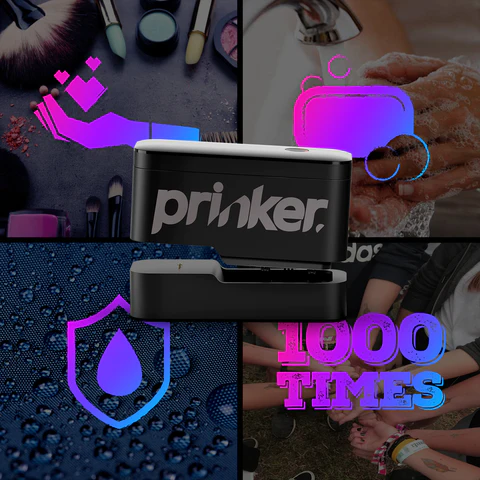 SAFE, EASY TO APPLY FUN FOR YOU AND YOUR BACHELORETTES
At Prinker, we want everyone to be able to enjoy the fun of temporary tattoos. That's why we've developed our platform to be as safe and as user friendly as possible. Fully compliant with EU CPNP and FDA VCPR regulations for your safety, our printer and inks are gentle on the skin while still delivering the vivid colour and clean lines you want in a tattoo. Fully washable, any Prinker tattoo can be removed quickly with warm water and a bit of soap, leaving you clean and ready for your next temporary tattoo!

Setting up your Prinker could not be easier. Simply download the Prinker app to your Android or iOS device, upload to the Prinker Content Platform and transfer them to your Prinker S or Prinker Pro. You're ready to print! Create matching speciality temporary tattoos for your bachelorette party and make it a real night to remember with Prinker!

*Prinker S works with both Android and iOS devices.

With both black and full colour ink available, getting the look you want has never been easier. Whatever you choose, make sure you spray on a bit of skin primer beforehand – giving you a cleaner print and easier removal.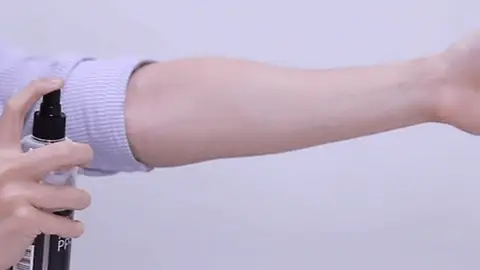 CUSTOM TEMPORARY TATTOOS THAT APPLY IN SECONDS
Prinker is the new way to apply temporary tattoos. With no fussy application or risk of peeling as with traditional fake tattoos, there's less time spent trying to get the perfect image and more time for enjoying the party!

Order your Prinker S today and discover why people around the world are going wild for temporary tattoos!