World's First
Digital Temporary Tattoo Device
Prinker is the world's first temporary tattoo device that makes it easy to create and apply water resistant – but soap washable – custom temporary tattoos. Show off your unique style with designs that can be printed directly on your body at any time.​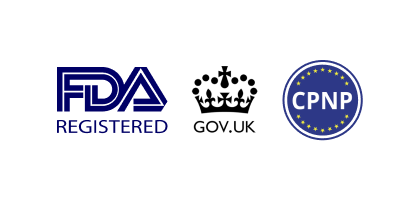 Is Prinker safe to use?
Prinker's cosmetic ink and primer ingredients are safe, non-toxic, and compliant with the US FDA VCRP, EU's CPNP and SCPN.

How long do Prinker tattoos last? Are the tattoos water resistant?
Once you spray on the skin primer, designs printed on your skin are water resistant and last for 1-2 days.
To wash it off, simply use soap and water for complete removal.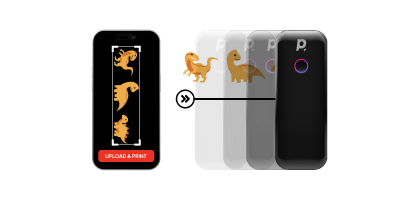 Can I use my own design?
Absolutely. You can upload your own design in PNG, JPG, BMP format on the Prinker app.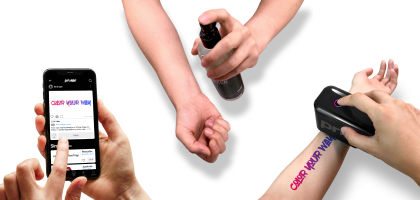 Step.01
Select, upload or draw design you want to apply
Step.02
Send design to Prinker device (through Bluetooth connection)
Step.03
Rub device on skin and have your chosen design printed in seconds!